A dedicated and specialised team to overcome your difficulties and implement the best strategic decisions for a successful future.
After having developed our expertise in specialised law firms which has enabled us to acquire a solid experience in the fields of insolvency law and commercial litigation, bound by a deep friendship, we decided to create our own firm in 2013 to create a dynamic, independent structure specialised in the management of crisis situations.

Guided by common values of precision, discretion, commitment and determination, we were joined by Xavier Robin and Jérémie Battino. We share the desire to be true partners of our clients and to bring all the involvement, energy and creativity necessary to implement their projects and the resolution of their legal issues.

Our complementary skills enable us to advise and assist managers, shareholders, creditors and investors in restructuring distressed companies (out-of-court workouts and in-court proceedings, takeover bids), in tailoring projects (negotiation of shareholders' agreements, capital transactions, financing) and in the management of commercial disputes.
Our several experiences abroad enable us to work in English as well as in German.
Eric Enthoven & Fabrice Girard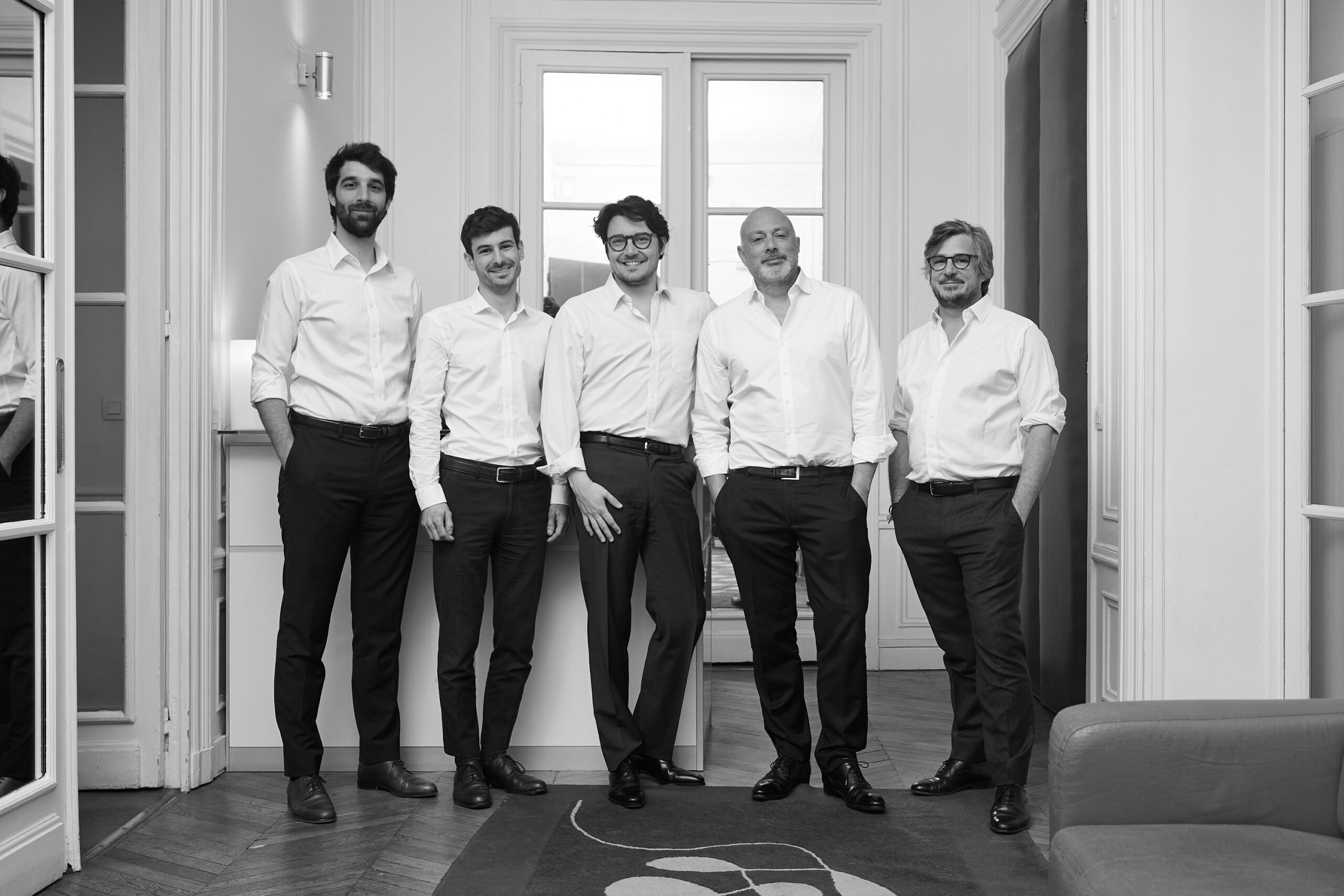 Restructuring and Insolvency
We assist companies, whatever their activity, in managing their operational, financial and legal difficulties. Our first mission consists in analyzing the situation in order to establish an accurate and precise diagnosis that will enable us to define a pragmatic strategy to deal with the difficulties and the continuation of the business as a going concern. In addition to providing advice and assistance while dealing with and monitoring the case, our aim and philosophy is to be a true partner of the company and its management, to accompany them at every stage of this phase, to ensure the recovery and continuity of the company's activity.
Thus, we intervene both in the preventive context ("Mandat ad hoc", conciliation) and in the context of insolvency proceedings (safeguard proceedings, "redressement judiciaire" or liquidation).
While the firm has developed a specific expertise in assisting debtors but also their managers and shareholders at all stages of the restructuring process, we also assist creditors and potential buyers (prepack, disposal plans).
The firm assists its clients in the resolution of their civil and commercial disputes.
Eric Enthoven has a leading expertise in post-acquisition litigation, shareholder disputes and liability claims directed against managing directors and shareholders. Given the team's expertise in the field of insolvency law, the firm's lawyers also regularly advise clients in disputes which arise in the course of insolvency (liability claims for a shortfall in assets against managing directors, liability claim against shareholders, etc.).
Finally, Eric Enthoven is also regularly involved in inheritance litigation.
With its continuous engagement to look for pragmatic solutions, Fabrice Girard essentially intervenes in crisis or emergency contexts with a particular focus on complex investment, disposal, shareholder agreements and restructuring operations.
The firm also assists its clients in all stages of corporate life (incorporation of companies, corporate governance, capital transactions) and advises them on all legal operations necessary for their development (negotiation and drafting of commercial contracts, legal structuring and restructuring operations, etc.).
For any enquiry, don't hesitate to contact us.